After reading this article students with mailboxes on Gsuite should be able to configure their Outlook client using IMAP. IMAP (Internet Message Access Protocol) is an email protocol used for retrieving and storing incoming mail sent over SMTP.
Open Control Panel and click "E-mail Accounts….". Click "New" to create a new profile. Select "Manual setup or additional server types" as shown below and click Next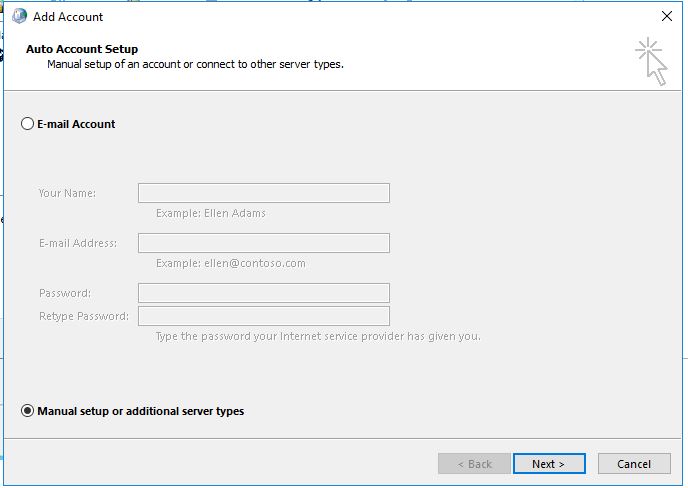 Select "POP or IMAP" and click Next.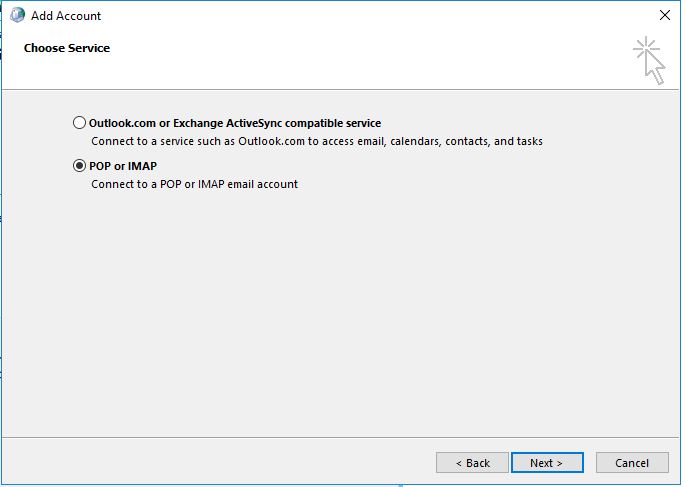 In the POP and IMAP account settings page, fill in the information below:
Your name: This will be your display name
Email address: This will be your primary UConn email address in the format FirstName.LastName@uconn.edu.
Select the Account type as IMAP.
Incoming mail server: imap.gmail.com
Outgoing Mail Server (SMTP): smtp.gmail.com
User Name: This will be your primary UConn email address in the format FirstName.LastName@uconn.edu.
Password: Your Google account password
Select "Remember password" and click "More Settings"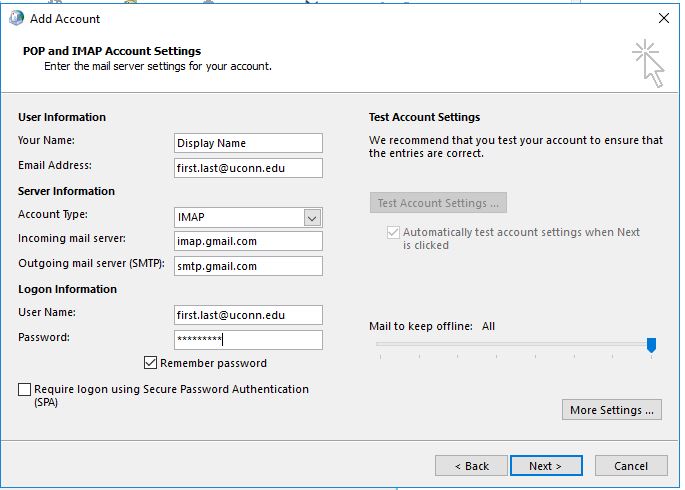 Your email address should auto-populate in the General tab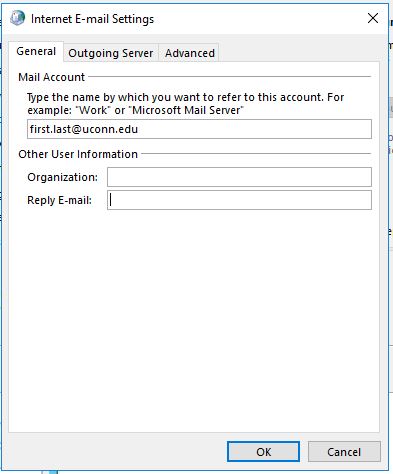 Click the Outgoing server tab and select "My outgoing server (SMTP) requires authentication" and "Use same settings as my incoming mail server"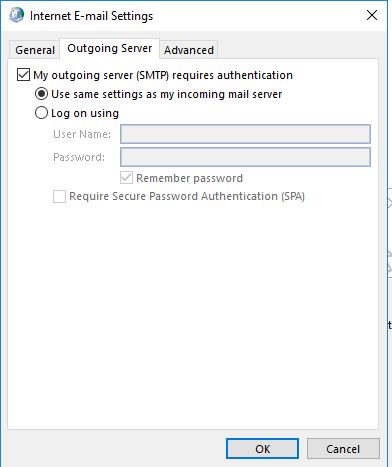 Click the Advanced tab and update the following:
Incoming mail server (IMAP): 993
                        Use the following type of encrypted connection: SSL
                        Outgoing server (SMTP): 587
Use the following type of encrypted connection: TLS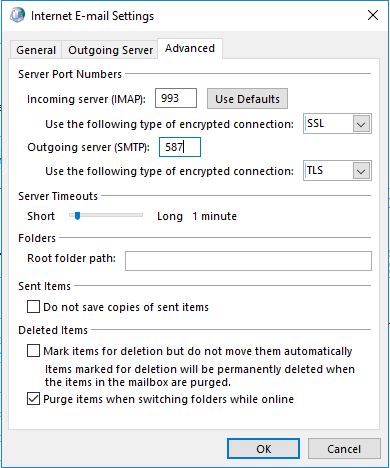 Click OK and then Next. Ensure the Test Account Settings complete successfully and click Finish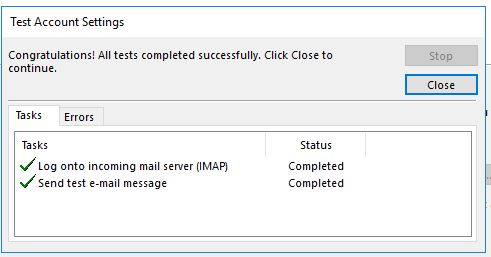 For more information on the configuration: https://support.google.com/mail/answer/7126229
---